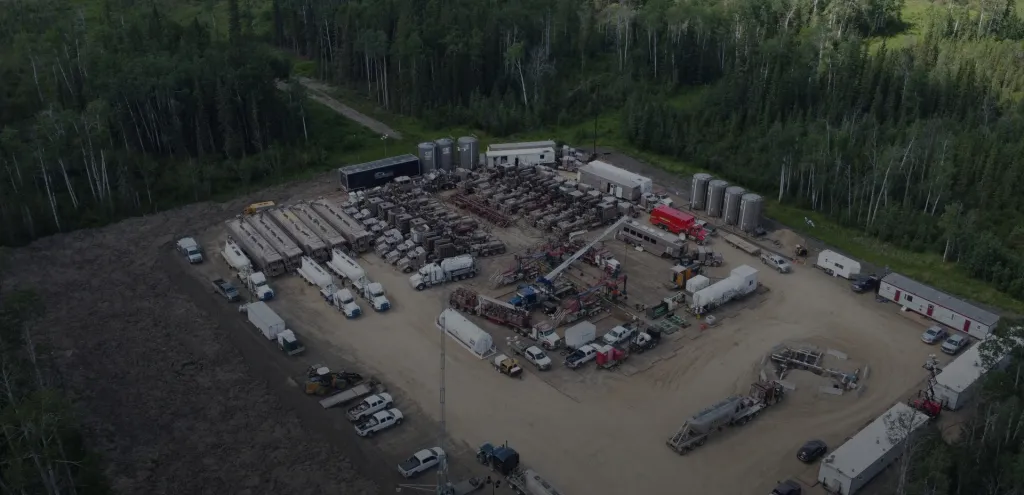 Environmental, Social and Governance
It's not optional; It's how we work
At Trican, we have always focused on delivering industry leading energy services to our customers while doing what is right for our people, stakeholders and the environment. As the world accelerates its efforts to meet global emissions reduction targets, the continued responsible development of hydrocarbons is critical.
Trican is proud to be part of these efforts, using our innovative process solutions to optimize our customers' wells.
Trican is committed to becoming the lowest emitting pressure pumping service provider in Canada while generating a strong return on invested capital for our shareholders and building a company that our employees are proud of.
Trican is fortunate to operate in natural landscapes that are the envy of the world, and we want to protect them as much as you do. We don't just talk the talk; we walk the walk. Our Sustainability Report demonstrates our commitment to the environment and communities we work in.
Read Our Full Sustainability Report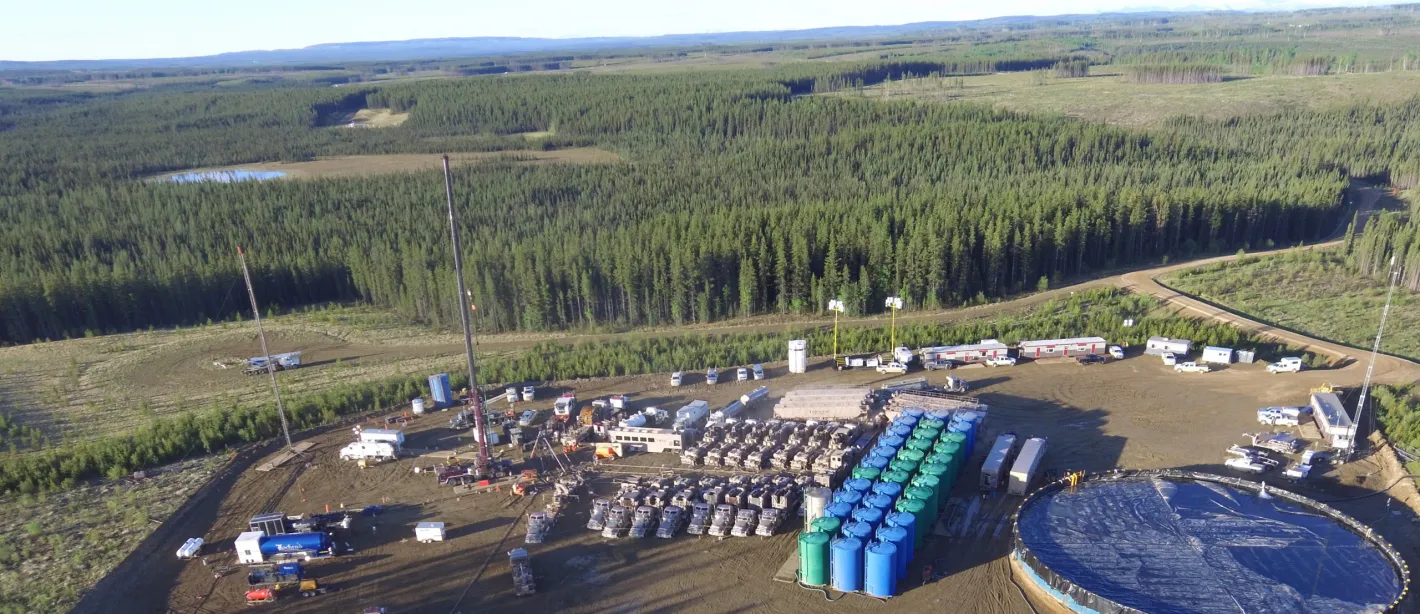 Protecting the Environment
Trican is dedicated to protecting the environment as well as the people, animals and vegetation calling it home.
Protecting the environment is more than avoiding spills of hazardous materials – it involves recognizing how our presence may have a negative effect on the area and then implementing concrete measures that will reduce that effect to as low as reasonably achievable.
We pursue innovations that improve our environmental performance across our operations. This commitment from Trican is built in our ethos and is how we manage every facet of our work. Our standards and objectives extend from corporate level to operations, allowing our company to identify and focus on localized environmental issues.
Actions like reducing our speed on gravel roads when passing farmhouses, properly disposing of litter at work sites to avoid attracting wildlife, avoiding the use of our engine brakes to minimize noise pollution when possible, and employing a vehicle idling reduction policy are some of the ways in which Trican supports the right of living things to survive in an atmosphere free of harmful pollutants to our air, water, and soil.
For more information on our industry, read our booklet Talking Oil & Gas
Prioritizing Health & Safety
The health and safety of our workers and the public is a priority for Trican, and we firmly believe in the principle that "No amount of work or money is worth an injury".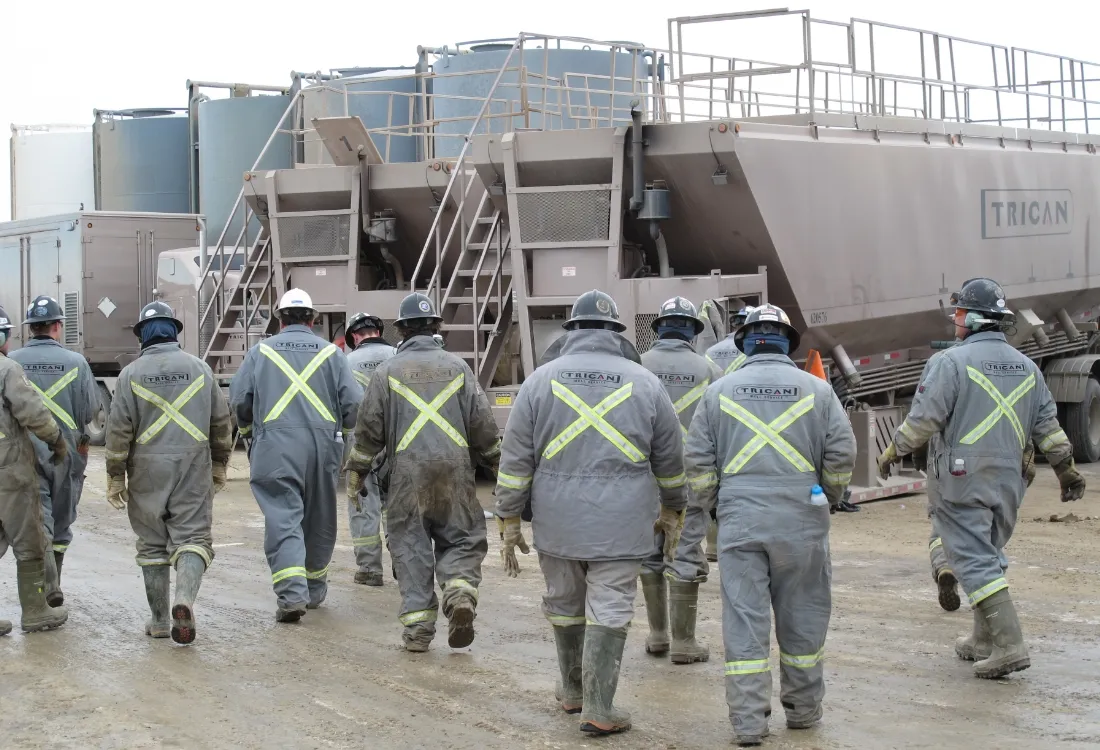 We Will Not Hurt People
We will not damage property and equipment
We Will Not Harm The Environment
We Will Follow The Rules
We Will Refuse To Perform Unsafe Work
We Are All Responsible For Safety
0
Target Zero
Employees continually and proactively mitigate the risk of incidents through proven hazard identification methods and open communication. Trican tracks and measures these efforts to enhance our ability to achieve our goal of "Target Zero" for incidents.
Employee training is a large component of Trican's Safety Management System. In addition to ensuring that workers are mentored until deemed competent to perform their work safely with limited supervision, employees are also trained in the use of the Trican Hazard Management program ("TRACK"):
Take the time to understand the task.
Recognize the hazards associated with that task.
Assess the risks associated with the task.
Control the risks associated with the task.
Know when it is appropriate to continue with the task.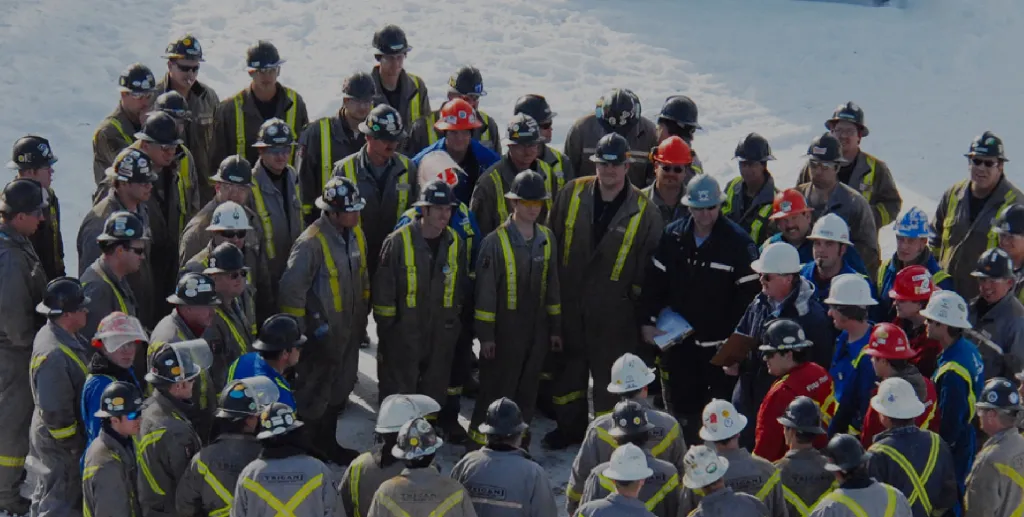 Community Relations
Trican's management and employees believe in community involvement and participate in numerous activities that drive positive community relations. It's part of our culture, Trican and our employees believe in making a positive difference in the communities we work in.
Diversity and Inclusion
Trican's guiding principles on diversity and inclusion allow us to develop and maintain a positive team-based environment in our organization that drives positive business outcomes.
Trican's guiding principles are as follows:
A diverse employee base is a competitive advantage for Trican.
An inclusive culture is required to attract and retain a diverse employee base.
An inclusive culture starts at the top and must permeate all levels of the Company's culture.
Trican will endeavor to hire and retain several diverse candidates in each department to ensure there is a large pool of diversity from which to promote.
Trican will promote the most qualified candidate for a position and all candidates will have an equal opportunity to advance in the company
Privacy and Data Security
Every employee has the right to know that their personal information will be protected. Trican observes the fair information principles set out in the Personal Information Protection and Electronic Documents Act (PIPEDA) and the Personal Information Protection Act (PIPA). We will only collect, use, and disclose information in a manner that balances the individual's right to privacy with the requirements for reasonable business purposes.
Promoting Ethical Governance
As a publicly listed company, our corporate governance practices comply with the guidelines for effective corporate governance established by the Toronto Stock Exchange. We are committed to high standards of corporate governance and will continue to review and update our practices to ensure we meet the evolving standards and stay within established guidelines.
Committees of the Board
Committees are made up of directors of the Board and serve to study, oversee, and make recommendations on specific areas governed by the Board.
Board of Directors
Trican's Board of Directors is responsible for the overall stewardship and governance of the Company. In considering the best interests of the Company and our shareholders, the Board of Directors acts in accordance with the Articles and Bylaws of Trican, the Mandate adopted for the Board of Directors and the Company's Code of Ethics and Professional Conduct.
Audit Committee
The Audit Committee oversees the Corporation's processes and procedures relating to auditing, accounting practices, financial reporting and other financial disclosure.
Safety, Human Resources & Compensation Committee
The Safety, Human Resources and Compensation Committee develops and oversees the Corporation's policies and systems regarding human resources, compensation and performance management systems, as well as the Corporation's Health and Safety policies, standards and practices.
Corporate Governance Committee
The Corporate Governance Committee provides leadership in the development of the Corporation's approach to corporate governance systems, policies and procedures, including ESG and related matters.