Coiled Tubing
Coiled Tubing is a continuous length of steel pipe, spooled onto a large diameter reel. Ranging in size from 1.25 inches to 2.87 inches, coiled tubing can be used to perform a variety of well intervention operations which allow fluids or gases to be pumped as required, while negotiating highly deviated or horizontal wellbores. Well interventions utilizing coiled tubing are safer and better for well productivity when compared to typical service rigs. Coiled tubing doesn't require workers to join pipe on a rig-floor, reducing personnel from the 'hot-zone' around the wellhead. Operations can also be performed on live wells, reducing the risk of formation damage.
Our fleet of coiled tubing units is often paired with our other divisions to make Trican a one-stop shop service provider to meet our customer's needs. Whether paired with our Acid, Cement, Hydraulic Fracturing divisions, or performing standalone treatments such as well cleanouts or milling bridge plugs, we have the equipment and expertise to perform the job safely and successfully.
Milling
Using downhole tools and fluids to remove wellbore obstructions, Coiled Tubing is one of the most common methods to perform milling operations. To diagnose the problem correctly, Trican's engineers and operations team will complete an in-depth analysis of your unique well conditions to determine the right techniques for obtaining the best results. Trican will also provide an optimized milling system that includes fluid rheology control, high pressure/rate capabilities, nitrogen services as required, and real-time job monitoring.
Milling services include:
Fracturing plugs
Fracturing ports
Stage tool/debris sub
Cement milling
Confirmation runs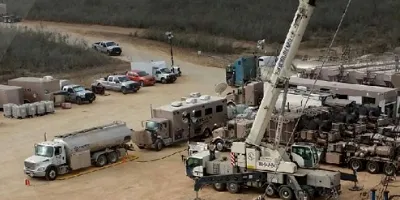 Coiled Tubing Fracturing
With coiled tubing fracturing, multiple zones can be selectively fractured with pinpoint accuracy while leaving the wellbore free of restrictions. Coiled tubing fracturing offers an efficient and cost-effective contingency plan for unwanted screen-outs while allowing the wellbore to be circulated and cleaned up to begin the next stage.
E-Coil
E-Coil can be used to convey any type of logging tools and downhole cameras or imaging tools to provide real-time logs and data so your coiled tubing operation can be visualized. This real-time data is essential for making strategic decisions to get the most from your well.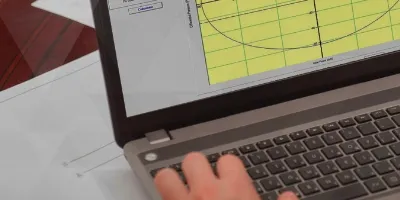 In-house Engineering
Using a variety of methods including force analysis and hydraulic modeling, our engineering team determines exact job parameters so the optimal coiled tubing configuration for each operation can be recommended. Job data is streamed in real-time to the engineering group allowing continuous job monitoring and the ability to make changes on-the-fly to improve operational efficiency.
Acidizing and Production Enhancement
Coiled Tubing can be used to accurately place acid or solvent treatments in the wellbore through jetting/washing and squeezing or by selectively stimulating specific intervals using packer systems.
Formation damage includes blockages from inorganic scales, emulsions, drilling mud, formation fines, clays, and organic deposits such as wax and asphaltene. Trican has a diverse product portfolio that can treat a variety of these common issues.
Learn More