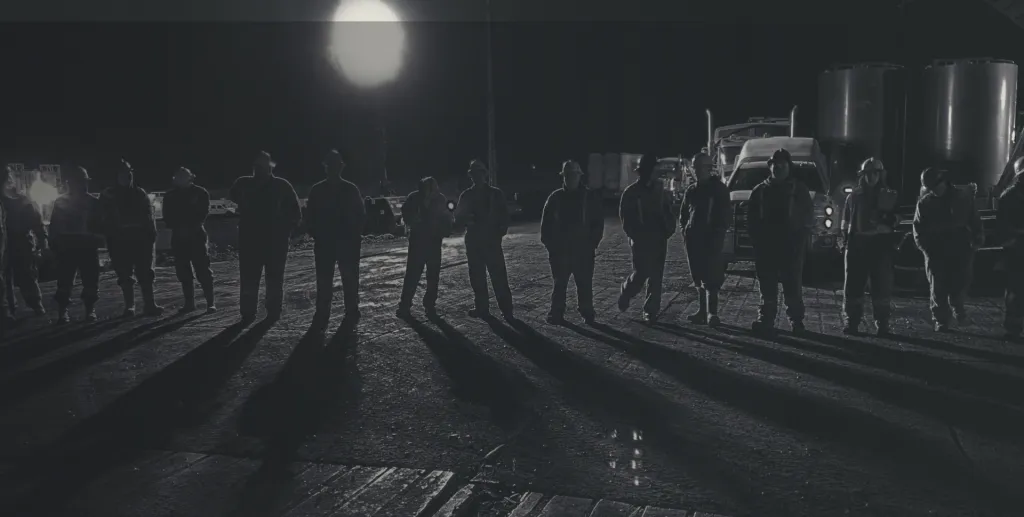 Fuelled by Growth - Driven by Opportunity
Bring your best. We'll give you ours.
Are you looking for a career, not just a job where you're riding out the economic ups and downs? Consider working at Trican.
Not all jobs are created equal.
Trican wants to be the kind of employer you are proud to work for; one you encourage your friends and family to join too.
Our people make us great.
When a company is made up of energized and motivated people, the sky is the limit for what we can do.
Grow with us.
We are committed to safety, service, innovation and the rewards of a job well done. Be part of a company that offers challenging opportunities for people looking to join an organization that recognizes your value and rewards your contributions.
Why Trican
Trican is a proudly Canadian company, headquartered in Calgary, Alberta. Our number one strength is our people – we have the best people in the industry working here they are proud to be here. We are Canada's leading pressure pumping company; we prioritize our people, customers, innovation, and the environment, as highlighted in our Environmental, Social and Governance reports.
Trican offers more than just great jobs – we offer long-term careers. Come try Trican and enjoy our industry-leading compensation package, exceptional mental health support, 100% employer-paid benefits, RRSP matching, employee bonus programs, company-paid development and much more.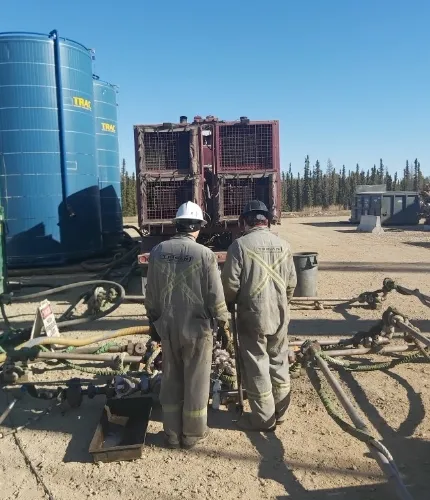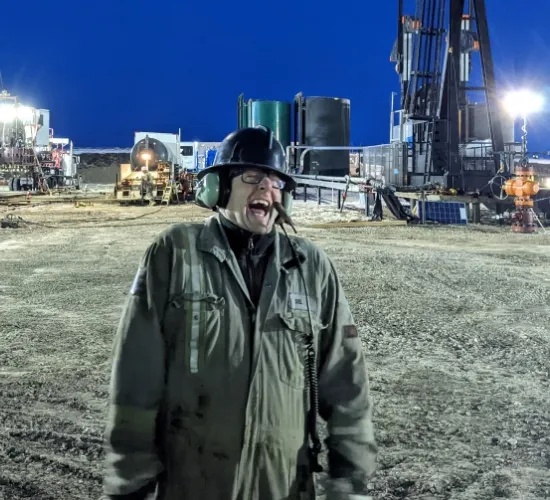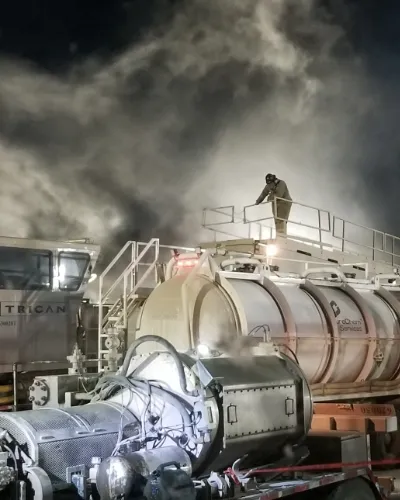 Compensation and Benefits
Employee choice for either a full coverage or a flexible benefits plan for health, dental and medical coverage
Paramedical services, including a $1,000 yearly maximum for psychologist / counselling services with our full coverage plan
Option for a healthcare spending/wellness account on our flexible benefits plan
Employee and Family Assistance Program (EFAP)
Social Club at each of our locations offering a variety of activities
Onsite gym exclusive to Trican employees (Calgary Head Office only)
Focus on safety, training, and development
Career advancement opportunities
RRSP Matching Program
Employee Referral Bonus Program
Training and Development
We want all our employees to succeed in their role. That's why when you work with Trican, you can count on a learning environment that recognizes your current level of knowledge and prepares you to work competently and safely. Field hands and operators need a combination of classroom, mentorship and hands-on training. At Trican, you will receive all three.
Trican's in-house training programs for field staff include:
Operations Training
Technical Training
Leadership and Management Development
These programs are supported by Trican's internal training systems and are regulatory-required.
Trican's state-of-the-art training facility in Red Deer, Alberta, contains flexible classroom space which can be converted into one to three training spaces, accommodating up to 90 students per day. The 10,000 square foot facility also includes an operator's lounge, kitchens, and office space.
Every operating base offers yard-based training, in-house or offsite training spaces and the use of computer-based learning technology so you can feel confident that you are ready to begin work and contribute to our team.
FAQs
Do I need to have my Class 1 license to become a driver/operator?
You are not required to have your Class 1 license to become an operator; however, it is a preferred qualification in all operator roles. Job postings will specify which requirements are needed to apply.
Do you have fly in, fly out services at Trican?
We currently do not offer this service at Trican as our employees must live within one hour of access to their base location.
What is required to work in the field with Trican?
To work in the field, we require the following:
A completed job application form, resume and driver's abstract.
Class 1 or 3 licenses; we will consider training suitable Class 5 candidates
Valid H2S, WHIMIS and TDG certificates, if available (training can be provided upon hire)
What kind of schedule does a field employee work?
Field employees typically work fifteen days on followed by six days off. This means that for a fifteen day period, you are on call 24 hours a day, and you must be available to work on jobs as required. Then, for six consecutive days, you have time off. This is a typical schedule and is ultimately determined by your manager.
Do you hire summer students?
Yes. The Summer Student Program at Trican is determined annually and runs from May to August. It provides students with the opportunity to gain work experience within our organization.
Positions are posted between February and May at www.TricanWellService.com
Candidates are selected to participate in an interview based on geographic location, skills, previous work experience and educational background
Students who are currently enrolled in full-time studies at a secondary or post-secondary institution are eligible to apply
Does Trican hire apprentices?
Yes, we hire one to four year apprentice mechanics, instrumentation technicians and parts persons.
I would like to work in Canada; does Trican employ non-Canadian citizens?
An individual with Canadian Citizenship, Permanent Residency or the holder of an Open Work Permit is eligible to work in Canada. However, you must be currently residing in Canada to apply, as our employees must live within one hour of access to their base location.
What does Trican look for in an employee?
Trican's policy is to fill job openings with the best-qualified individuals available, first from within, and then from outside the Company. If you are a proactive, self-motivated individual who is career-oriented, then we are looking for you.
How do I apply for a job?
Review our current job postings Search Available Jobs
Determine if there is a position and location that interests you
Apply through our online job portal, deliver, or mail your resume to any of our base locations
I don't see a posted opportunity that interests me. May I submit my resume for future opportunities?
Yes. You can send your resume to [email protected] and we will keep your resume on file to consider for future opportunities.
How do I know if my application has been received?
Your emailed application will be acknowledged as received; however, only candidates chosen for an interview will be contacted.
Do I need a degree to join Trican?
Educational requirements depend on the level and nature of the role in which you are interested. Degrees and other requirements will usually be listed within the job posting and/or job description. Where feasible, we consider a blend of education and equivalent experience; therefore, a candidate without all the educational requirements may still be considered if they have equivalent relevant experience.
Do I need to have experience working in the energy industry or service sector to join Trican?
Depending on the position you are considering, industry experience may be required or preferred for some roles and levels; however, we are always looking for people with the right attitude that are willing to learn the role and are looking for a long-term career.